Friday, January 14, 2022, was the official opening of the CyberTown Revival alpha test. (CTR)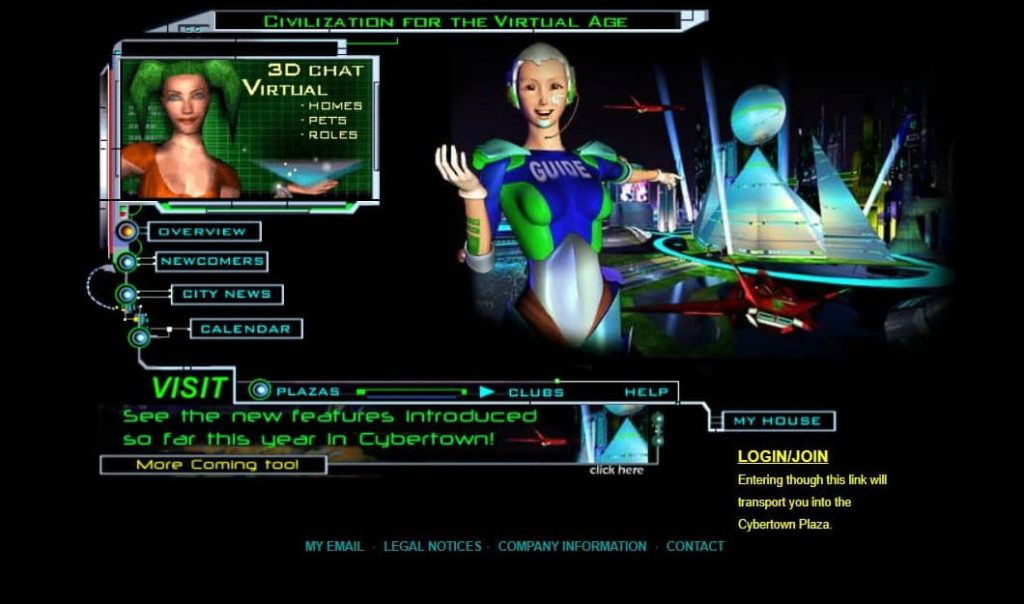 Cybertown (formerly called Colony City) was a popular virtual community in the late 90s, with nearly 500,000 members. It's offered to join a futuristic world and escape reality by colonizing a virtual space. As a member of Cybertown, you can have an avatar, a house, a job, and to chat with people from all walks of life in a 3D environment.
Inaccessible since 2012, a team of enthusiasts has carried out huge reconstruction work. Although it was in the alpha test, the result is remarkable. The main locations are accessible, and chat rooms and avatars are operational. Nostalgia works and the impression of rediscovering a familiar place are there. Although the X_Ite engine has replaced the Blaxxun Contact plugin, we find the famous blue avatars of the time.
A roadmap specifies the next objectives to come, including the possibility of owning a house and decorating it.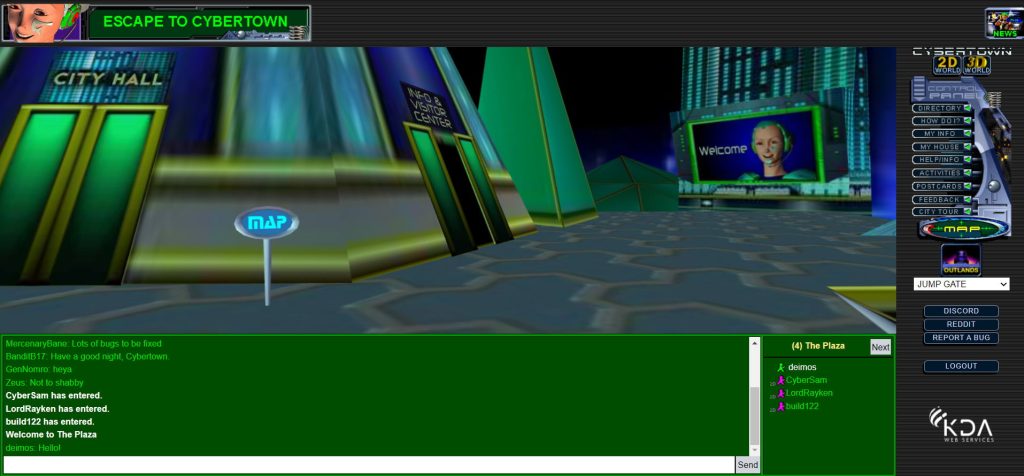 If you have worlds, avatars, or objects in VRML format, do not hesitate to contact them on their Discord / Reddit.
Learn more :
Cybertown Revival ( alpha test version, click on Join/Login link to start )
Discord / Reddit / Blaxxun Contact's Friends Social groups
Wikipedia article about CyberTown
When the virtual city of Cybertown went dark, its citizens rebuilt it, a full article about the reborn of Cybertown on The Verge.
CyberTown: Civilization for the Virtual Age is an excellent article full of details from Astraea, a must-read!