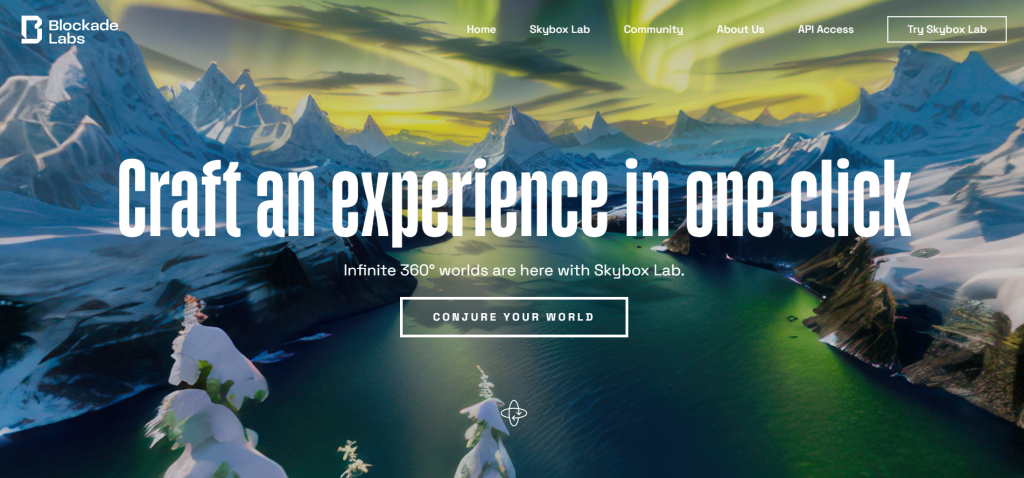 This has become one of my favorite places to explore and play. With only a few worlds ( prompt ) descriptions and a style to choose from, plenty of beautiful and incredible skybox worlds pop up on the screen in a 360° view. Based on the Stable Diffusion AI which can create images from text, the result is amazing and coherent. As you will see, the tool is really simple to use.
Here are some examples of panoramic I created :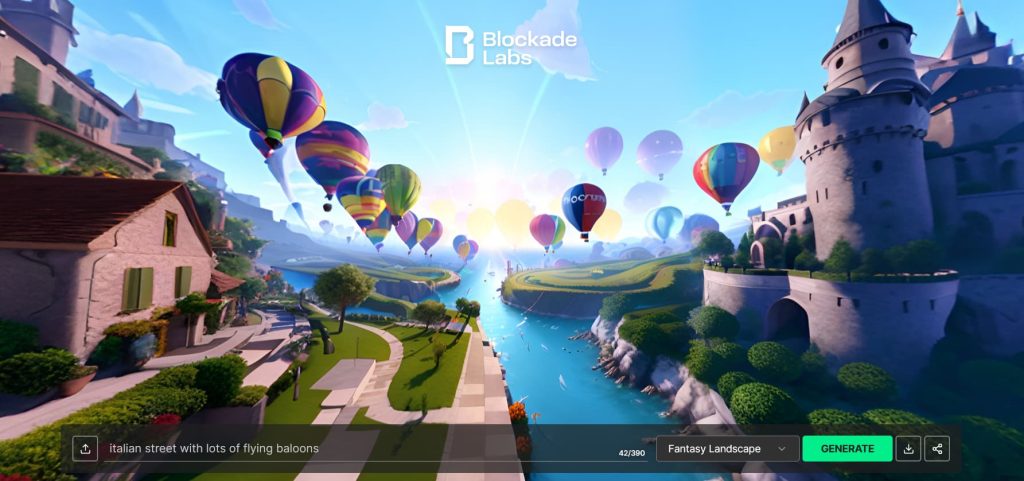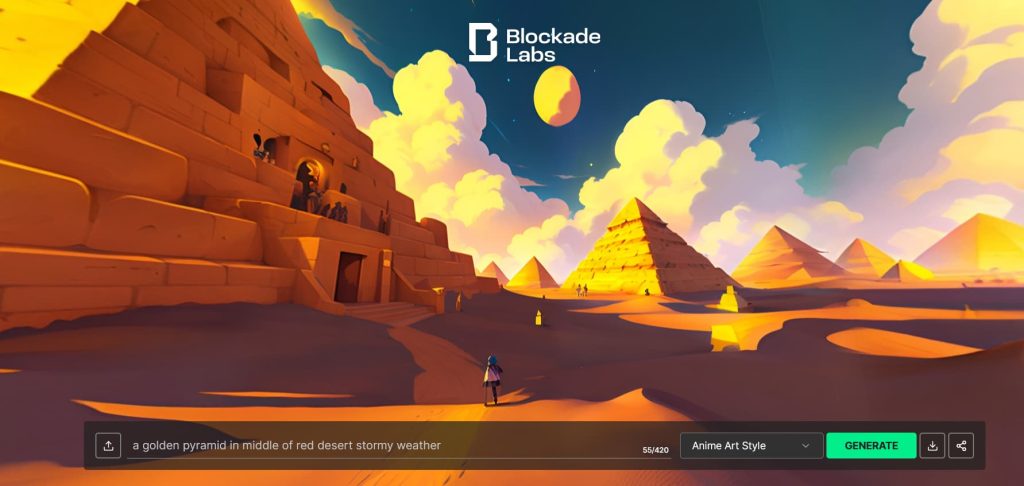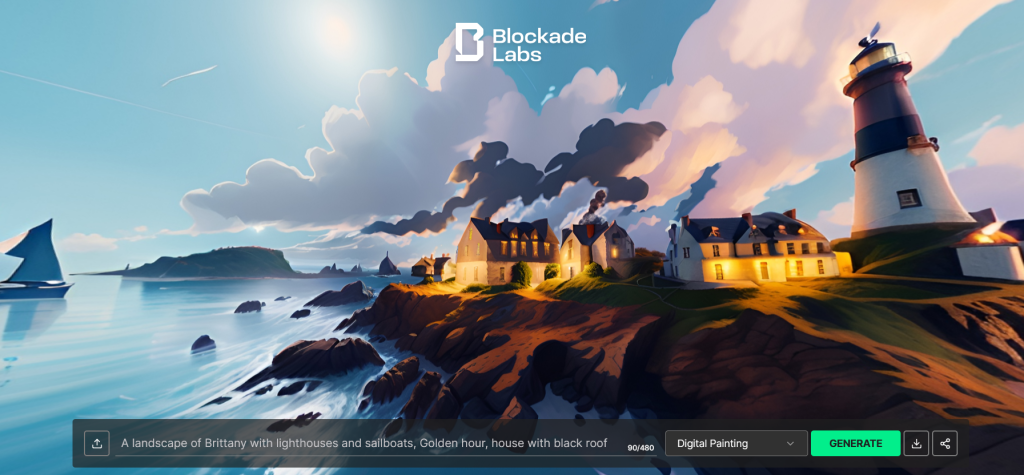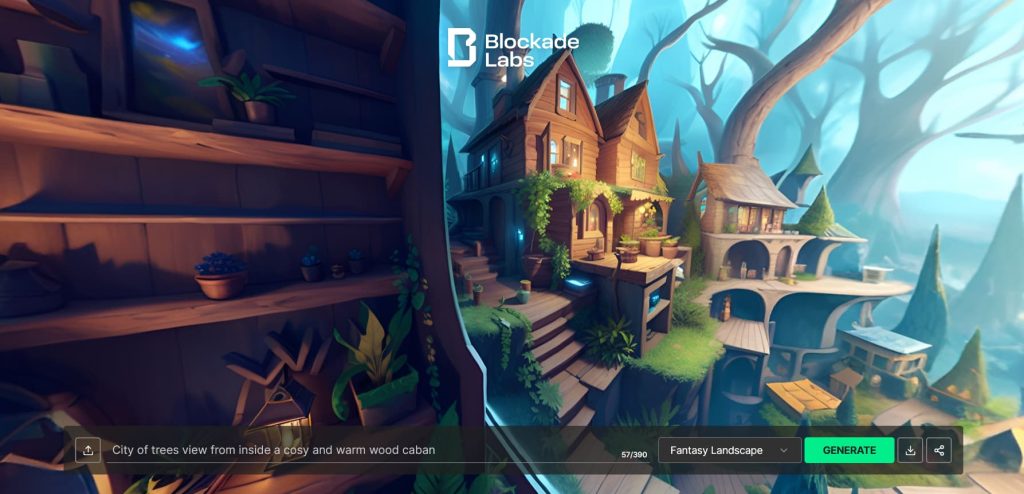 So let's dive into the magic of SkyBox Lab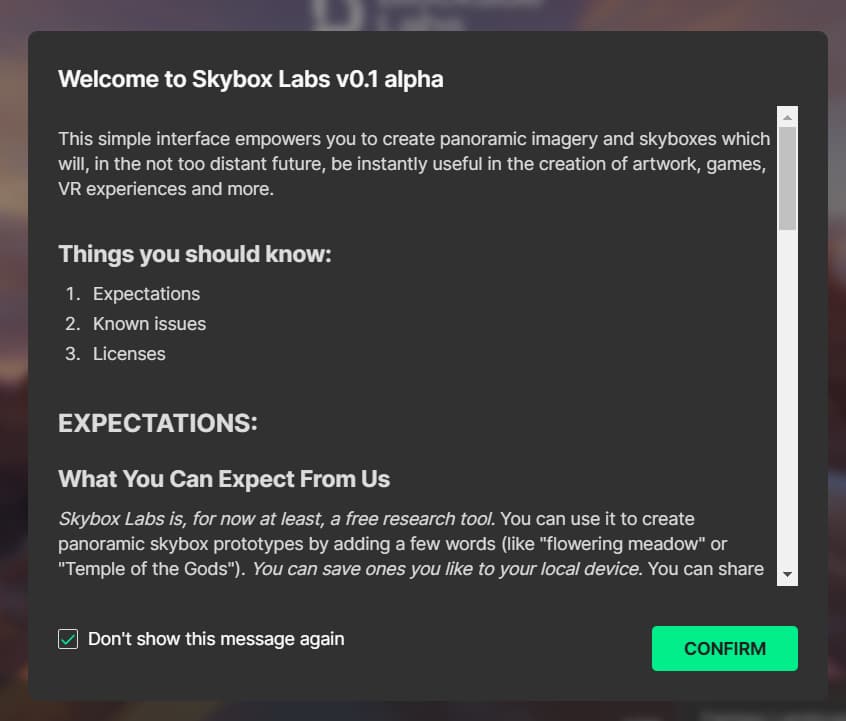 First, you need to confirm the popup page that appears.
Then you simply describe in a few words ( up to 390 characters ) what you want to create ( it seems to understand several languages like french).

Choose one of many different styles of rendering :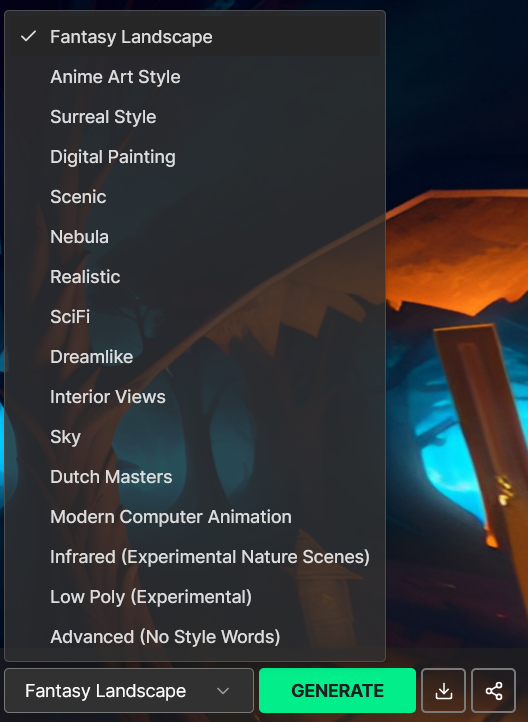 After selecting one of the styles of rendering, simply click on Generate button, wait for 30s, and voilà! Press the mouse cursor and explore your new creation in a 360° view.
Use the download button to save your image or simply share it with the last button.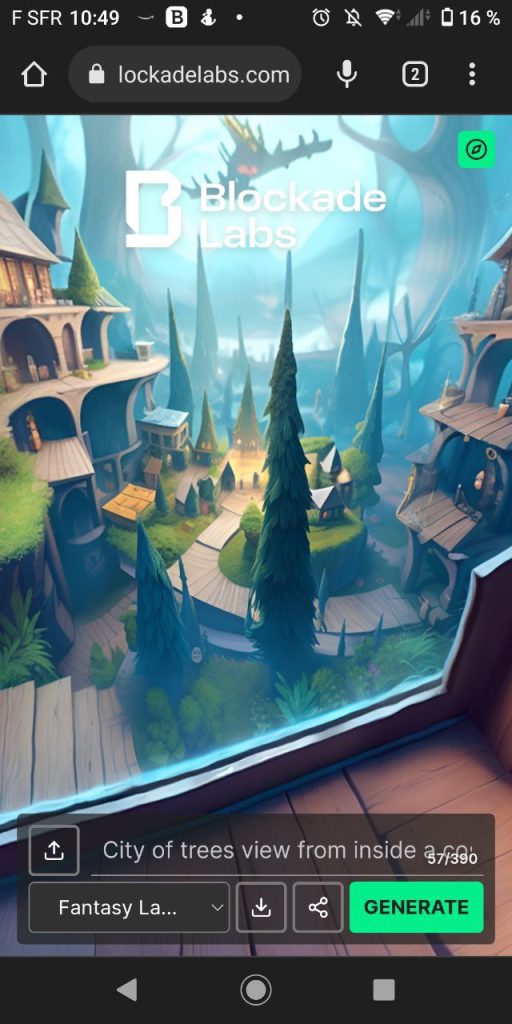 If you look at your skybox from a mobile phone, turn on the gyro motion button on the top right of your screen to make it even more immersive.
UPDATE from 05 April 2023 :
A new feature is available called REMIX. With remix, take any skybox and give it new style! Your remix prompt will affect the look and feel of the currently active skybox, while keeping its structure and depth intact.
Here is an example I make from the City of Trees :
Original skybox :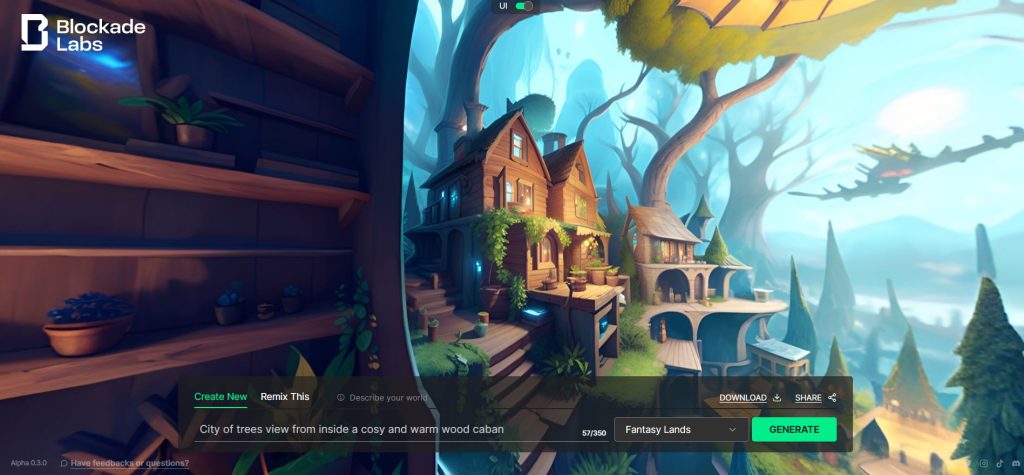 Then after selecting the "Remix This" tab, I slightly change the prompt to add a snowy mood and click the Remix button :

Here the result :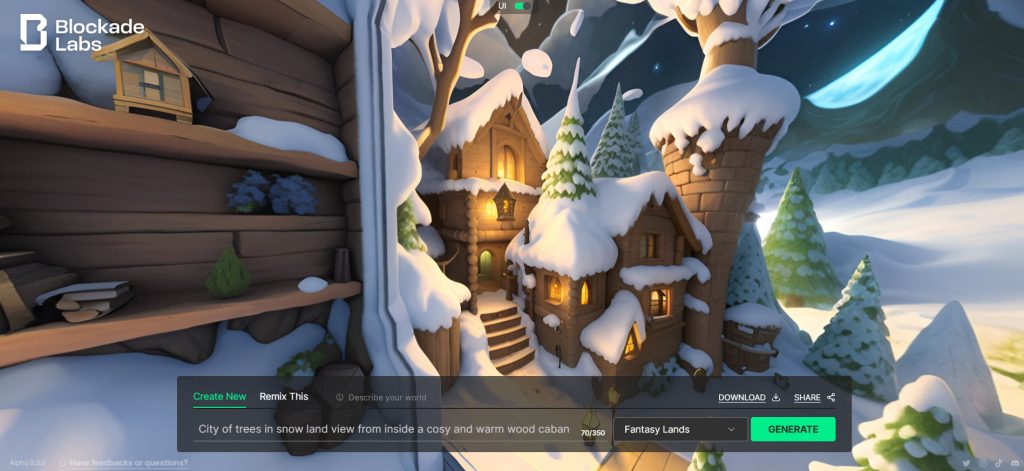 And here with a totally new prompt to go under the sea. I click two times on remix to get a better feeling.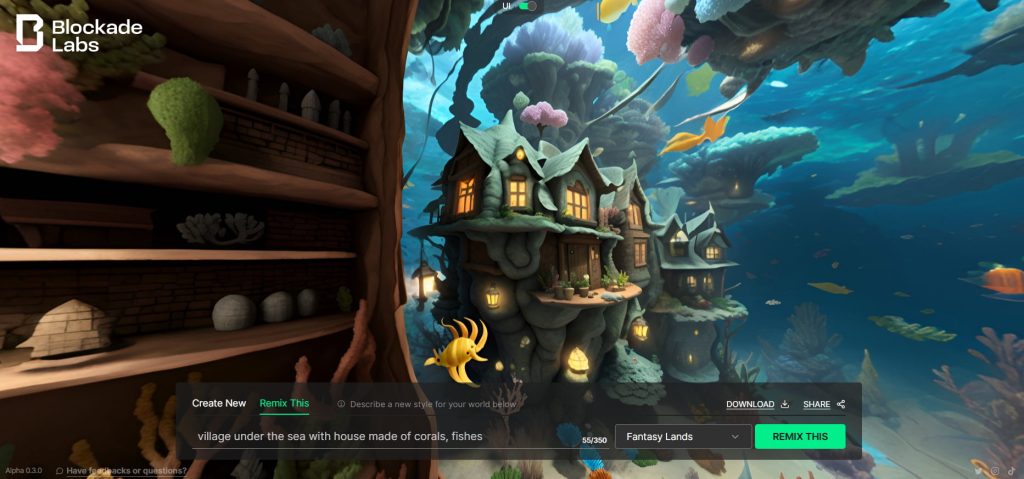 I hope you will enjoy this incredible tool.
More to read
Want to learn more about Stable Diffusion? I recommend the Absolute beginner's guide to Stable Diffusion. You will learn how to generate images, use models, and even install a StableDiffusion server on your computer.
Check also my other article about creating Facebook 360° panorama from blender, the workflow is similar if you use the downloaded image from the blockade labs. So you can share easily your skyboxes directly on Facebook.